Mugshots Grill & Bar

Mississippi Favorite Coming to Olive Branch — Mugshots Grill & Bar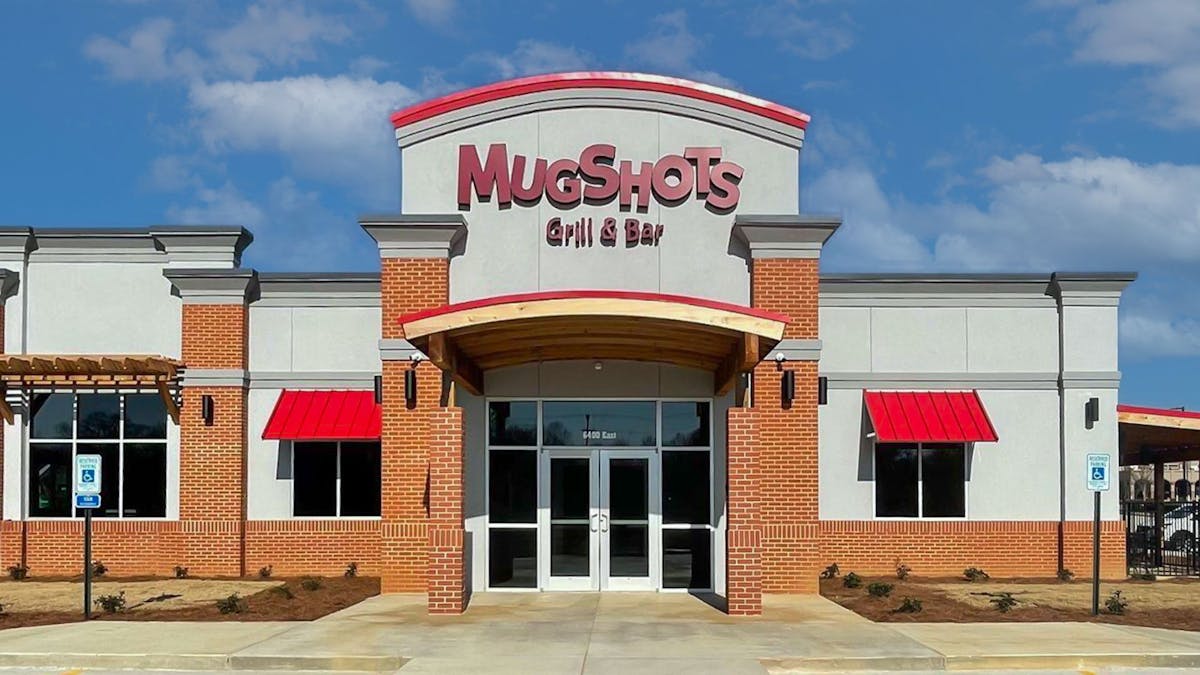 Mugshots Grill and Bar, a Mississippi favorite, is opening on Goodman Road in Olive Branch in early January.
The sports-bar-esque restaurant is known primarily for their burgers which were voted by Mississippi Magazine as the best burger in Mississippi for 14 years. General Manager Todd Chandler said Mugshots provides customers with a unique experience.
"For one thing, we're Mississippi homegrown," Chandler said. "We are about as local as you can get for as big as we are. It's family friendly, but it also still has that sports bar aspect to it. We offer a multitude of beers, and we have a lot of local craft beers on tap."
When it comes to the menu, Mugshots has plenty to offer. Chandler said the menu is mostly made up of their signature burgers.
"Our menu is expansive," Chandler said. "I would say we are 75% a burger joint, and we have some other sandwiches and salad options on the menu. We have a variety of burgers from basic burgers to a burger that is 10 feet tall."
Out of all of the burgers on the Mugshots menu, there are a few favorites. Chandler said the Garlic Parmesan Burger is one of the most popular choices, but there is something for everyone.
"One of our biggest sellers is definitely the Garlic Parmesan Burger," Chandler said. "It's got layers and layers of flavor, but we've also got the basic burgers."
Mugshots is known for its sourdough buns and beer battered fries. Chandler said that this is what makes Mugshots different from other burger shops.
"What really sets our burgers apart is the bun," Chandler said. "We use a sweet sourdough bun, and our french fries are the best around. Cajun seasoned beer battered fries that are always fresh."
Chandler said the addition of Mugshots to DeSoto County has struck excitement from many customers of other locations.
"There is a lot of anticipation for us to open," Chandler said. "People have always traveled to some of our other locations like Tupelo, Starkville, and Oxford, and now we're bringing that experience to them locally."
Mugshots currently has 22 locations, and Olive Branch will be their 23rd. The location is still under some minor construction, but it is expected to open in early January.
Click here to read full article on DeSoto Times.